Digital Preservation Conferences
Digital Preservation 2019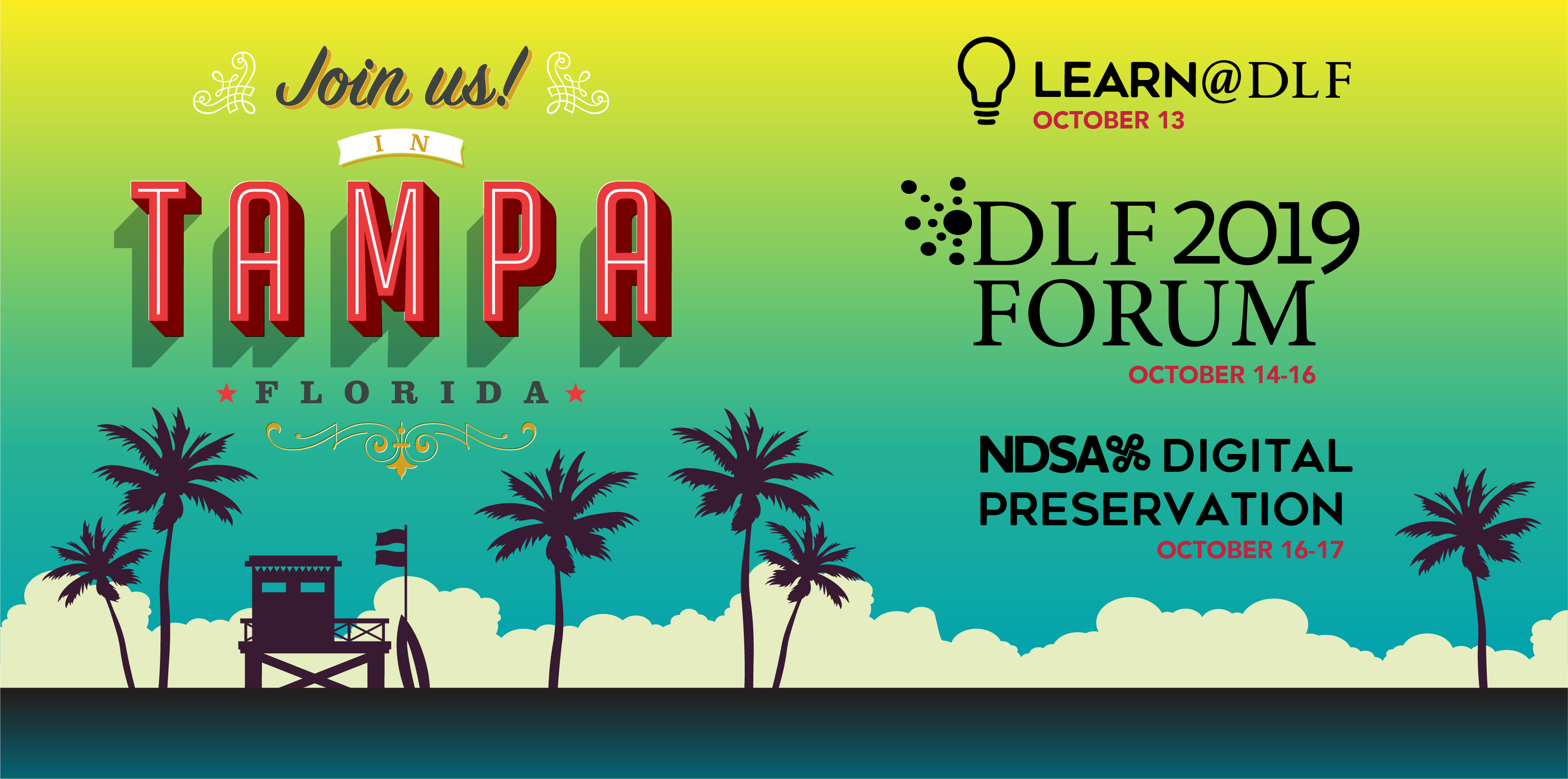 About the NDSA and Digital Preservation 2019:
The National Digital Stewardship Alliance is a consortium of more than 220 organizations committed to the long-term preservation and stewardship of digital information and cultural heritage, for the benefit of present and future generations. Digital Preservation 2019 (#digipres19) will help to chart future directions for both the NDSA and digital stewardship, and is expected to be a crucial venue for intellectual exchange, community-building, development of best practices, and national-level agenda-setting in the field.
The conference will be held at the beautiful Tampa Marriott Waterside Hotel & Marina in Tampa, Florida, on October 16-17, 2019. The NDSA strives to create a safe, accessible, welcoming, and inclusive event and will operate under the DLF Forum's Code of Conduct.
Please bookmark this page for updates as work on (#digipres19) gets underway.
Sponsorship Opportunities
Is your organization interested in becoming a sponsor of #digipres19 or the DLF Forum? Take a look at our sponsorship opportunities and please contact lkwasigroch@clir.org if you would like more information.
Past Meetings
An archive of past Digital Preservation meetings (which from 2011-2014 was a combined NDIIPP-NDSA conference for the digital preservation community) can be found on the Digital Preservation Meetings page at the Library of Congress.
Information of past Digital Preservation meetings from 2016- can be found below:
Calendar
For the latest on upcoming events, see our NDSA calendar. More events relevant to the NDSA's mission are to be found on the DLF Community Calendar.