Digital Preservation Conference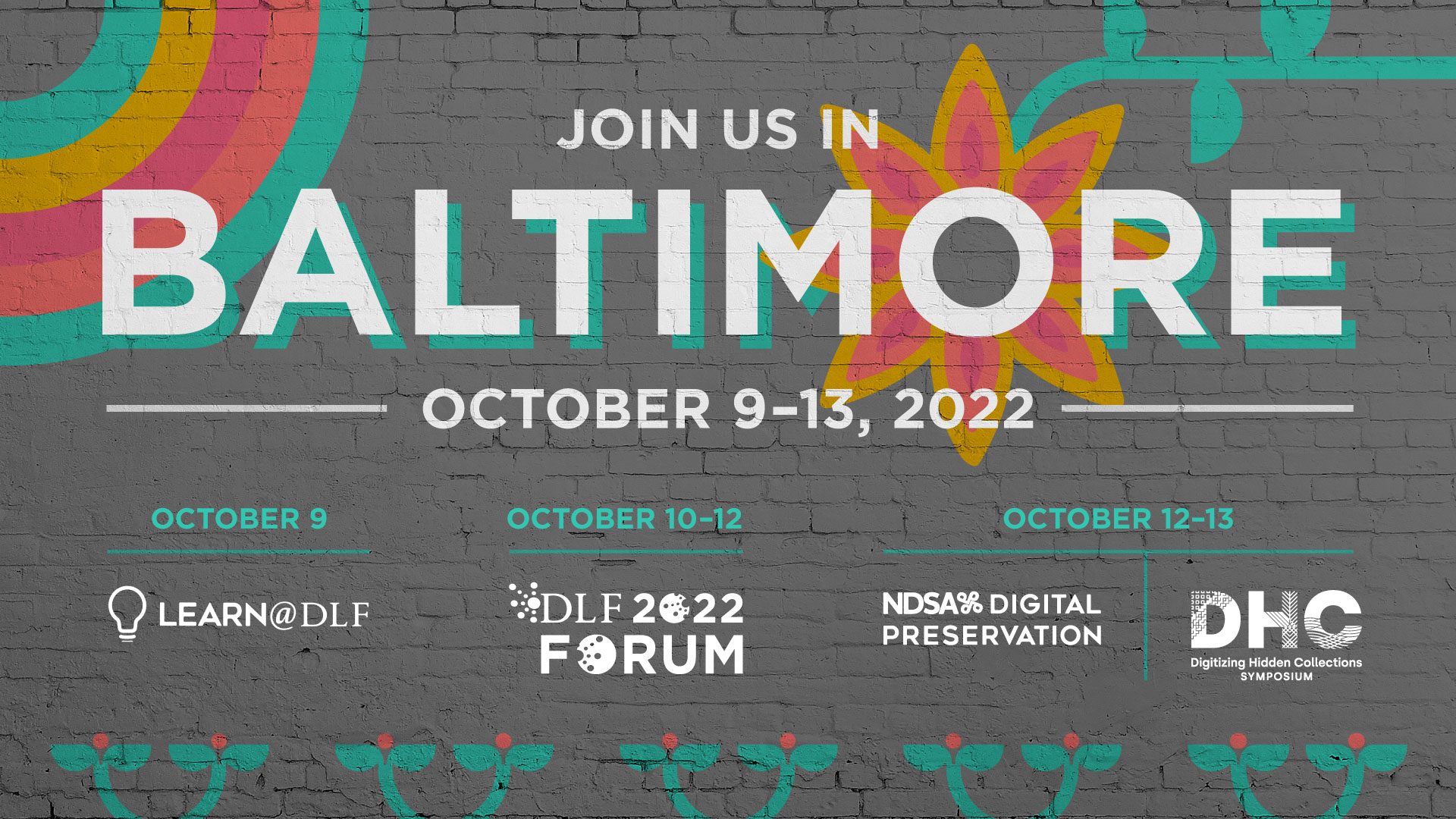 About the NDSA and Digital Preservation 2022
The NDSA is a consortium of 264 organizations committed to the long-term preservation and stewardship of digital information and cultural heritage, for the benefit of present and future generations. It is an affiliate organization of CLIR and DLF. The NDSA strives to create a safe, accessible, welcoming, and inclusive event, and operates under the DLF Forum's Code of Conduct.
Efforts are underway for planning Digital Preservation 2022 which will be held October 12-13, 2022 in Baltimore, Maryland.
Digital Preservation 2022 (#digipres22) will be a crucial venue for intellectual exchange, community-building, development of good practices, and national-level agenda-setting in the field, helping to chart future directions for both the NDSA and digital stewardship.
2022 DigiPres Organizing Committee
A call for participation in the organizing committee is open until January 14, 2022. Please complete the call for volunteer form if you are interested. We look forward to working with you!
Jes Neal, Williams College (2022 Chair)
Stacey Erdman, Arizona State University (2022 Vice-Chair/2023 Chair)
Calendar and Past Meetings
Future Events: For the latest on upcoming events, see our NDSA calendar. More events relevant to the NDSA's mission are to be found on the DLF Community Calendar.
Past Meetings: An archive of Digital Preservation meetings from 2011-2021 can be found on the Past Digital Preservation Conference page.
Questions?
Feel free to reach out to ndsa-digipres@lists.clir.org and someone will get back to you as soon as possible.